Back to News & Promotions
The New England Biolabs Expressions brochure Fall/Winter 2022 is available!
Browse through to find the latest information on NEB products, including recommendations for which product will work best for your application and learn more about the free samples available from NEB.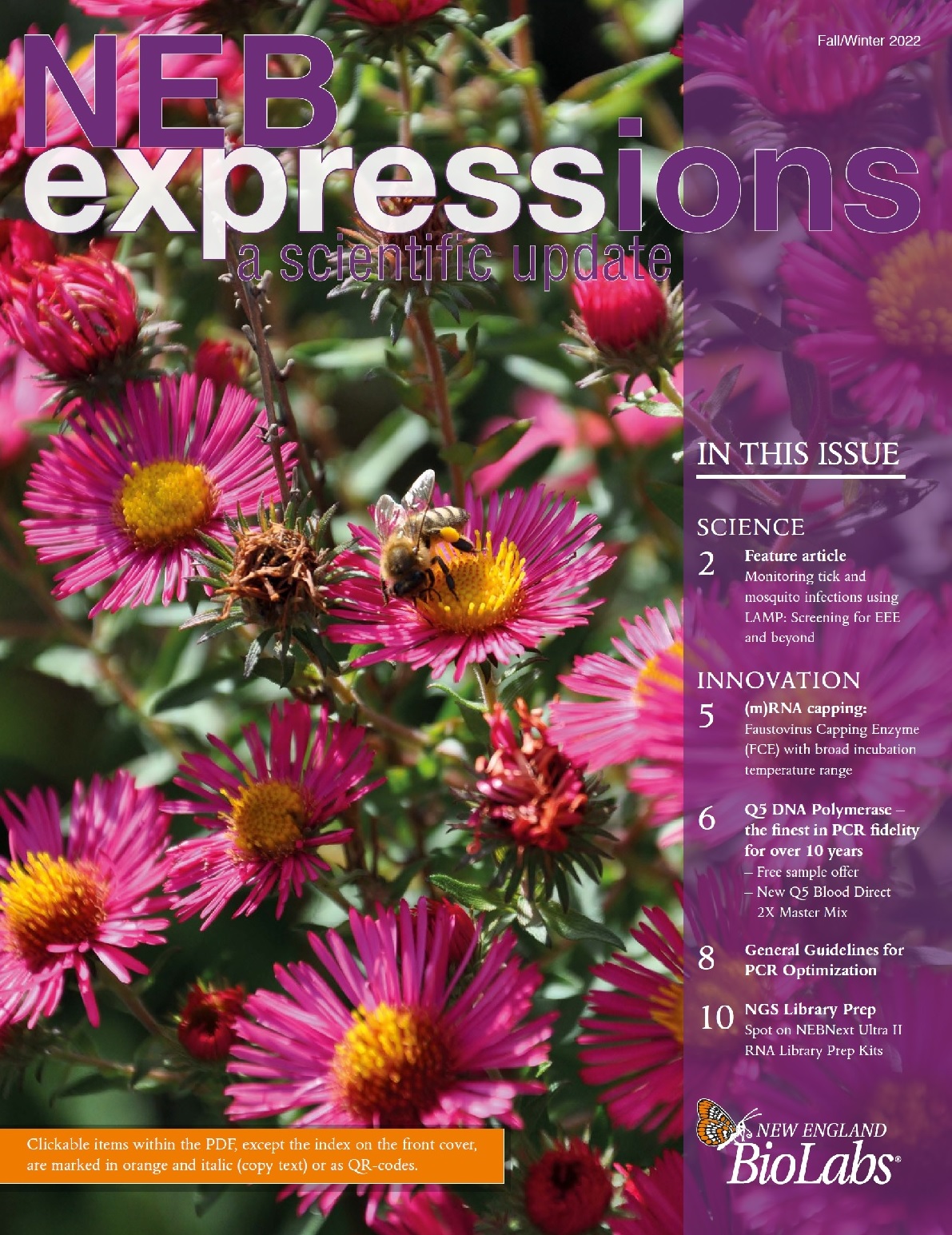 Download a clickable PDF version of the brochure here or order your printed copy at BioConcept.