Our
Story
Over the years we have become a leading supplier and service partner for numerous respected pharmaceutical and academic institutions in Switzerland and around the world.
We have been producing within a certified quality management system since 1995 and our new cell culture and sterile liquid production plant has vastly improved our already hight standards. BioConcept Ltd.'s expansion into the tissue culture market in 1992 allowed us to meet the needs of the sophisticated and evolving pharmaceutical and bio-pharmaceutical markets.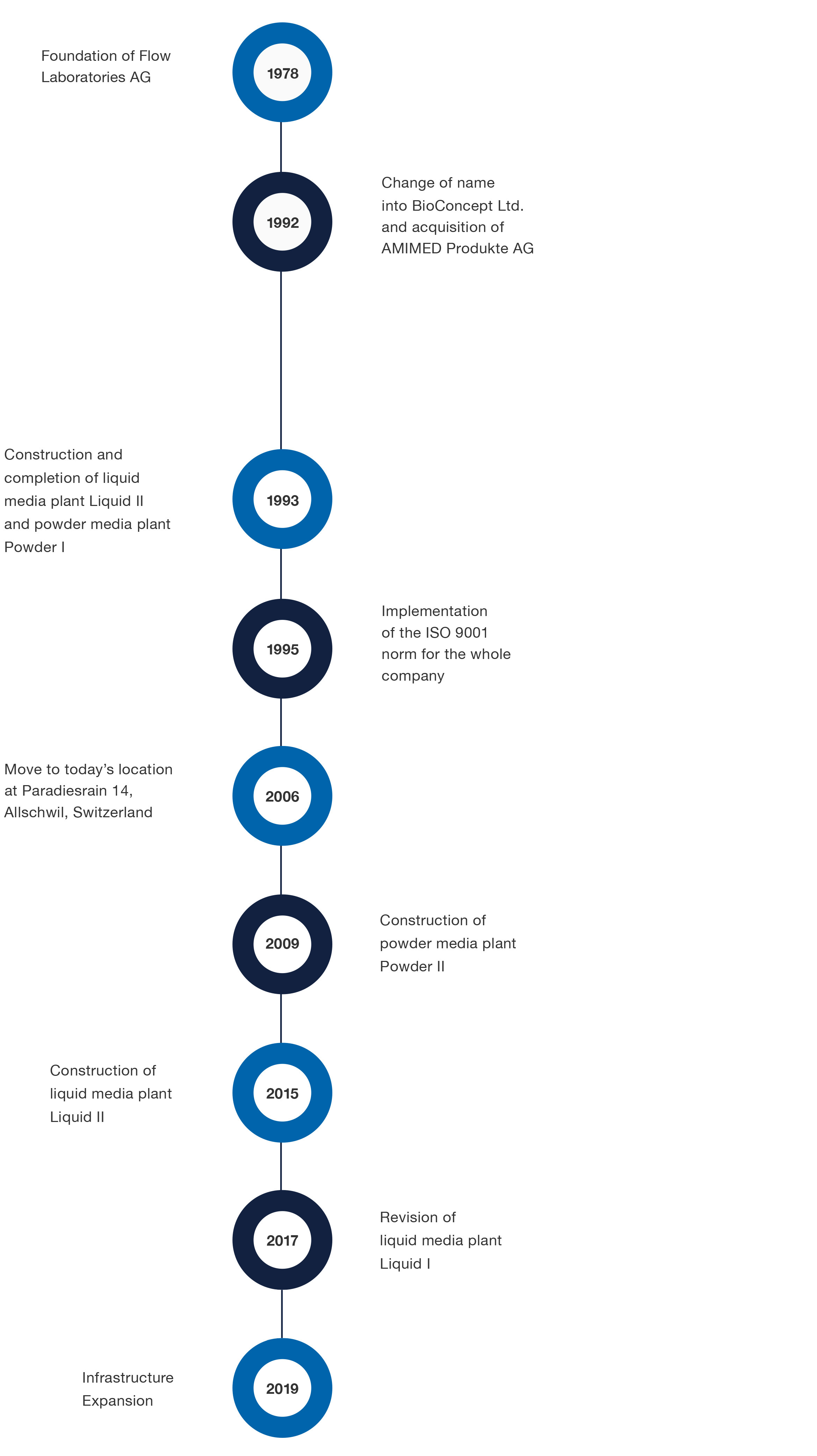 At BioConcept Ltd. we are proud of the progress we have
made since our foundation in 1978.
Learn more about the heart of the company